The brief
SODA is a group that organizes events for designers. To cover their expenses they made a jewerly sale of necklaces designed by them. SODA asked for a way to exhibit them and a gift box with a minimum cost, to earn the most possible money.
How...?
How do jewerly stores normally exhibit necklaces? How do they gift them away? How could we make it one to reduce costs?
Prototype Experimentation
Putting your ideas in a quick and dirty prototype and then refining them by experimenting with small changes. This method accelerates the design process.
Protoype
After a couple of minutes this was the resulting layout of adding and cutting pieces off from the initial protoype.
Layout
On the left the first thick cardboard protoype, on the right a more refined version.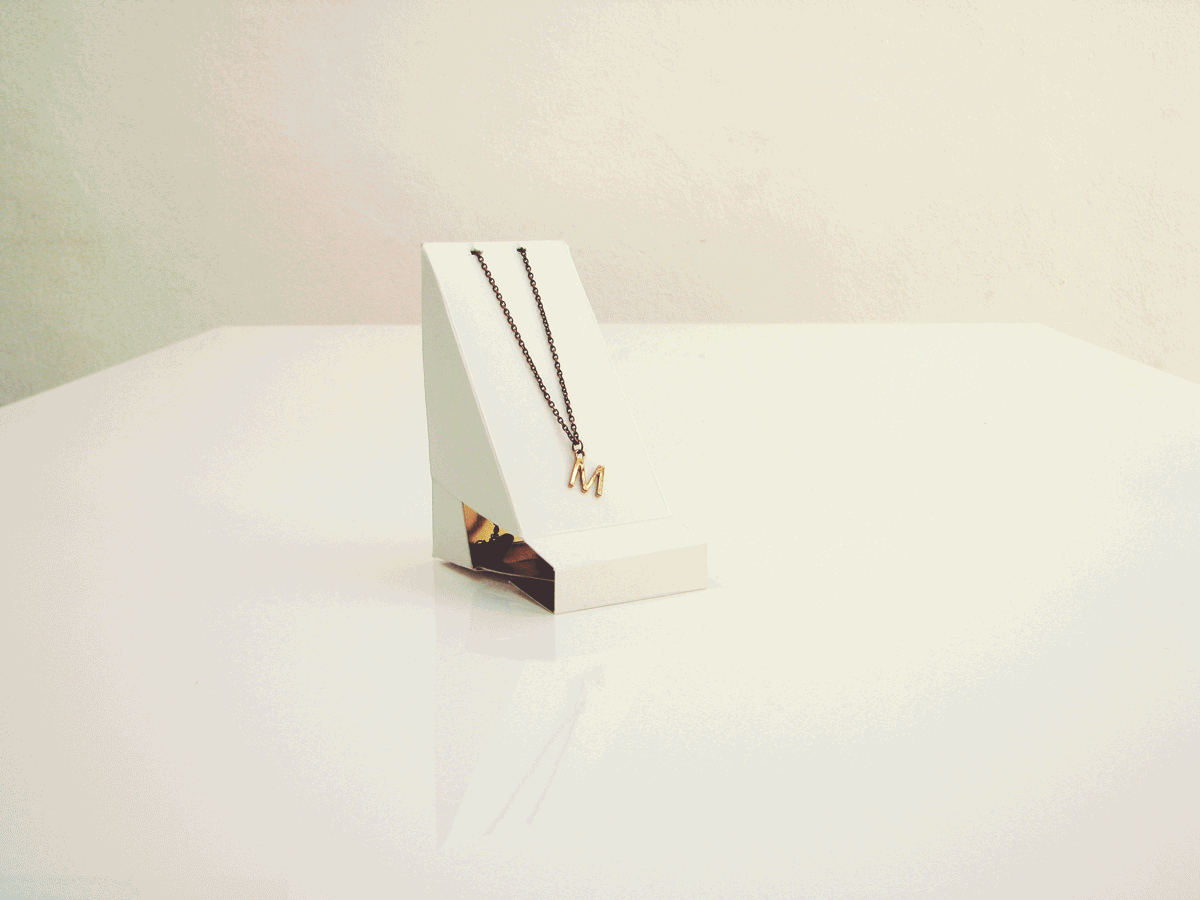 Final result
The stand-in(g) packaging for displaying is white to keep focus on the necklace regardless its color.
And the keep-in packaging as gift box uses the silver or golden face of the cardboard to become more elegant.
The tools
used in this projects were only five (cardboard, cutter, pencil, bone folder, and ruler) The scotch tape shown in the picture was for the intial protype experimentation part. The final result doesn't use any glue or tape
The sale
Thanks to the packaging all neckalces were displayed without an extra cost, everything sold out and the group of SODA (the client) was very happy with the design.