Joining
I joined SODA in my very first semester of university. Back then, it was just a group of older students that made events like parties and get-togethers. It had a basic society structure but the way it worked were not clear: the responsibilities of every member, the purpose of the group, how the results were measured and how the progress was recognized.
Meanwhile
I started digging in the "design" world. A place quite new for me. I learned some names, discovered some projects, and found some schools. The more and more I researched the more I fell in love with my career selection and the more I realized how little I knew about it, but at the same time the more my expectations grew. I wanted to learn more topics, take more workshops, talk to and meet more designers, etc. I basically wanted to extend my opportunities and I felt like my campus was a bit stuck in their development. I figured out SODA was the perfect platform to really bring this opportunities not only to myself but to all industrial design students.
Setting goals
It would take a lot of work and it was certainly nothing I had done before but what a better way to learn than with the help of my new friends at the group. I started proposing ideas, and worked really hard to make them as if they were paying me to do it. Most of the members found that weird, but they voted me for vice president and after my first year of university I found myself as the president of the society. And there I was with many ideas and projects, and a small group of people to help them become true. But one thing is having an idea and another is managing a group to reach a goal.
Building a team
I tried many things, I was not sure all strategies were going to work but I was optimistic. The group was divided into committees and responsibilities were assigned to each. Communication channels had to be explained, redesigned, and then re-adapted to avoid conflicts. The amount of projects had to be reduced. We had to convince other students to join and help. I had to gain the trust of these new members, and also learned to trust them by delegating tasks to them. They had to be kept motivated with a big goal, a nice friendly team, constant results that they could see and feel, and clear instructions and monitored progress but enough freedom to work creatively. It took a while to learn how to manage and lead a team, especially while balancing with challenging design school projects and 2 hours of daily dancing rehearsals as I was part of the dance company and later with my daily internship, but that's what life is for...living it.
Managing Stakeholders
If I had thought managing a team was hard I had no idea what managing stakeholders was like. I lost track of the number of times school refused to support our projects. No budget, no interest, no place, no date, no reason to do it, etc. I learned to refine projects until they could rely complete on SODA, so that the only thing we needed to ask for would be just permission. Which sometimes was also denied simply because of fear of change and trying new things. I slowly learned to gain their trust and understood their personal motivations until I could make them comprehend why SODA's projects were a win-win for everybody. I also learned how to make allies and once someone at the head supported SODA it started putting pressure on others to do the same. The others stakeholders were even harder. Motivating four generations of antipathic university students is not easy. If it was hard to make them come to parties, you can imagine how hard it was to make them attend design workshops, conferences or trips. But with help of teachers, and SODA members they slowly started realizing the advantages of participation and the opportunities they were missing.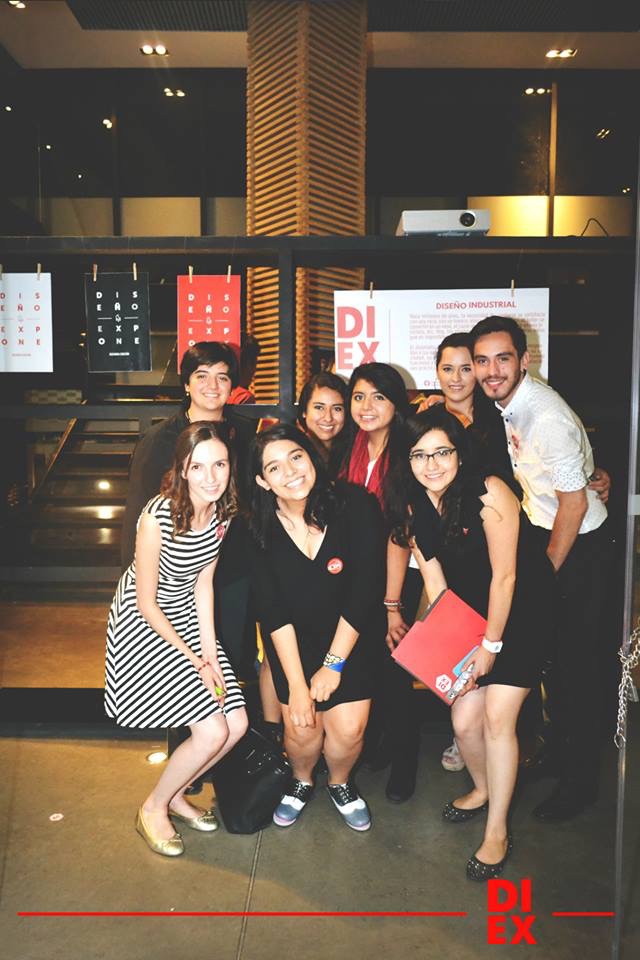 The results
After three years of work we did it. We motivated teachers to take responsibility of the resulting quality of their class projects. We showed student projects outside the classrooms. We made partnerships with companies and taught them what industrial design could offer them. We made students raise their projects level in order to win prizes and recognitions. We help the school and other bachelor programs understand what industrial design is and what it can do. We invited several designers from all over the country to give conferences and workshops to design students. We offered an oportunity and awoke an interest in design students to watch design documentaries and visit design expositions and museums. And we united different generations of students with parties and events. We had accomplished all of our goals; maybe in a smaller scale than I had thought at first, but I also learned to be realistic and that big changes take some time and a lot of effort. The thing is many, if not all, students got opportunities that hadn't even existed before at my school, city or region. And for me well, I learned more than I was expecting. Leading groups is quite an exciting and challenging experience, but given the opportunity I would love to do it again.
Objectified projection
First SODA's projection of the industrial design documentary "Objectified" for students.
Offerings for freelancing
To connect small freelancing jobs and projects with design students, SODA created a program called "Bolsa de trabajo". Where SODA functioned as a link to reach only Industrial Design students from the campus by privately posting the offers. Many design students participated in various projects as paid freelancers with this program.
Designfection
Activity for introduction to freshman students as a way to say welcome, introduce ourselves and increase participation to SODA's activities.
Inclusive Contest
SODA launched a contest to design the visual identity for the Bachelor of Industrial Design at the university. Students and teacher participated and the program director judged those design to pick the one that best represented it.
Conference
A free magistral conference given by Fernando Magnum was organized. This conference was opened to everyone in the city.
Abierto Mexicano de diseño
Every year the AMD (Mexican Design Open) takes place in Mexico city. SODA organizes transport, acommadation, and a selection of special events including conferences, workshops and gallery visits to take a group of students to the biggest design event of the country without costing a fortune.
Experimental Workshop
The second trip to AMD (Mexican Design Open) included a workshop organized by La Tora (Pau Stephens) and students got a chance to show the workshop results to mexican designers Ian Ortega and Joel Escalona.
Atono
ATONO was the first design festival in the region of León Guanajuato. Read more...
Diex 1st edition
DIEX was the first design exposition of selected student projects to take place outside the university campus to connect students with potential employers and companies.
Diex 2nd edition
Organized by SODA every semester. In the second edition other creative bachelors were invited to participate. Read more about the event here.
Identity
SODA's identity became stronger with every project and this identity and sense of belonging started developing in every member of the group.