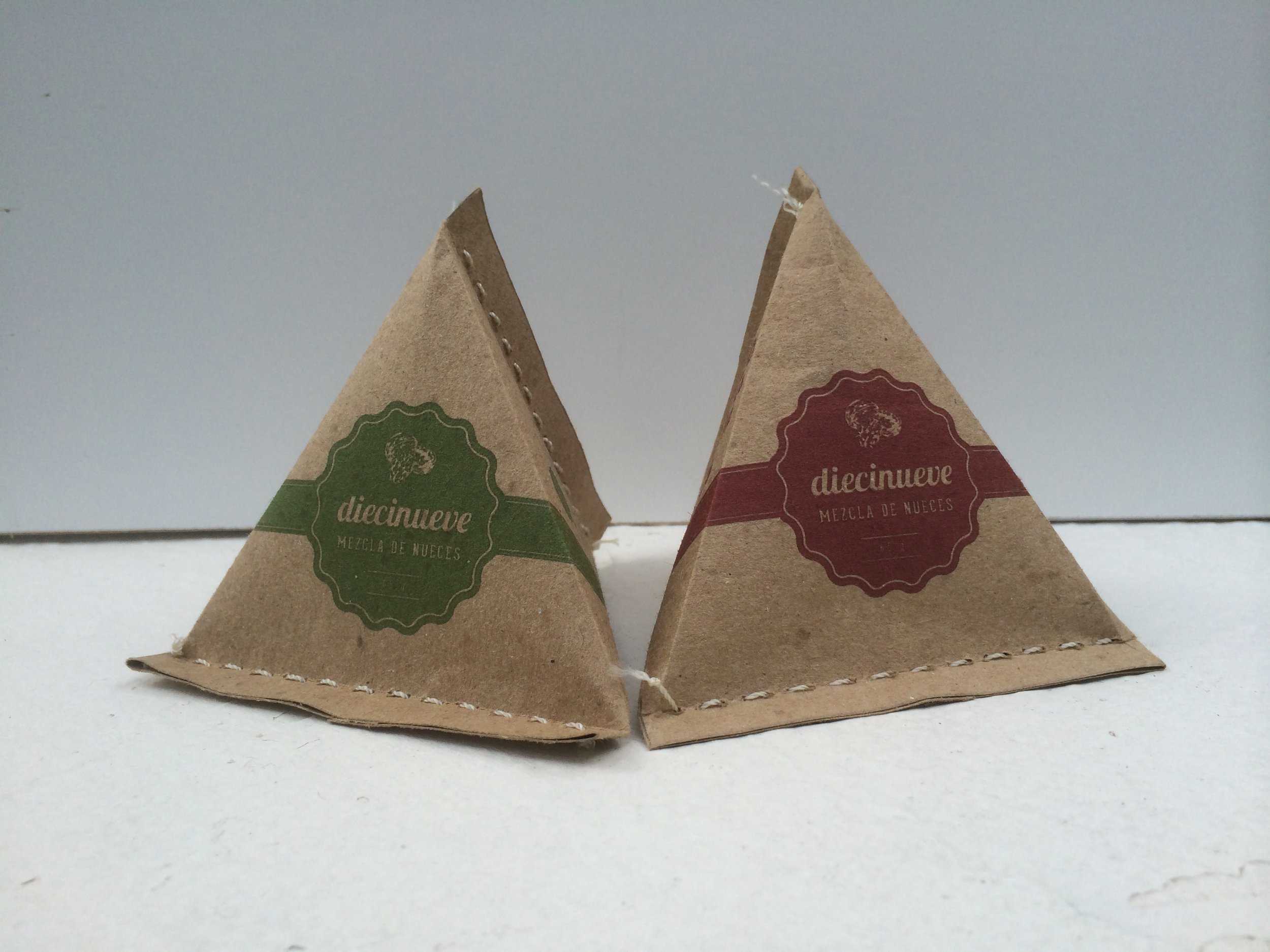 The Packaging
It has a triangular shape which helps it be completely modular for easy stacking. It's made of 100% ecycled paper, and biodegradable. It doesn't require any glue cause it's stitched together.
It uses acid-free and biodegradable inks. The shape also allows an easy access to the nuts thanks to its pocket shaped flexibility. An inside wax layer acts as coating to the recycled paper to protect the nuts and their oils.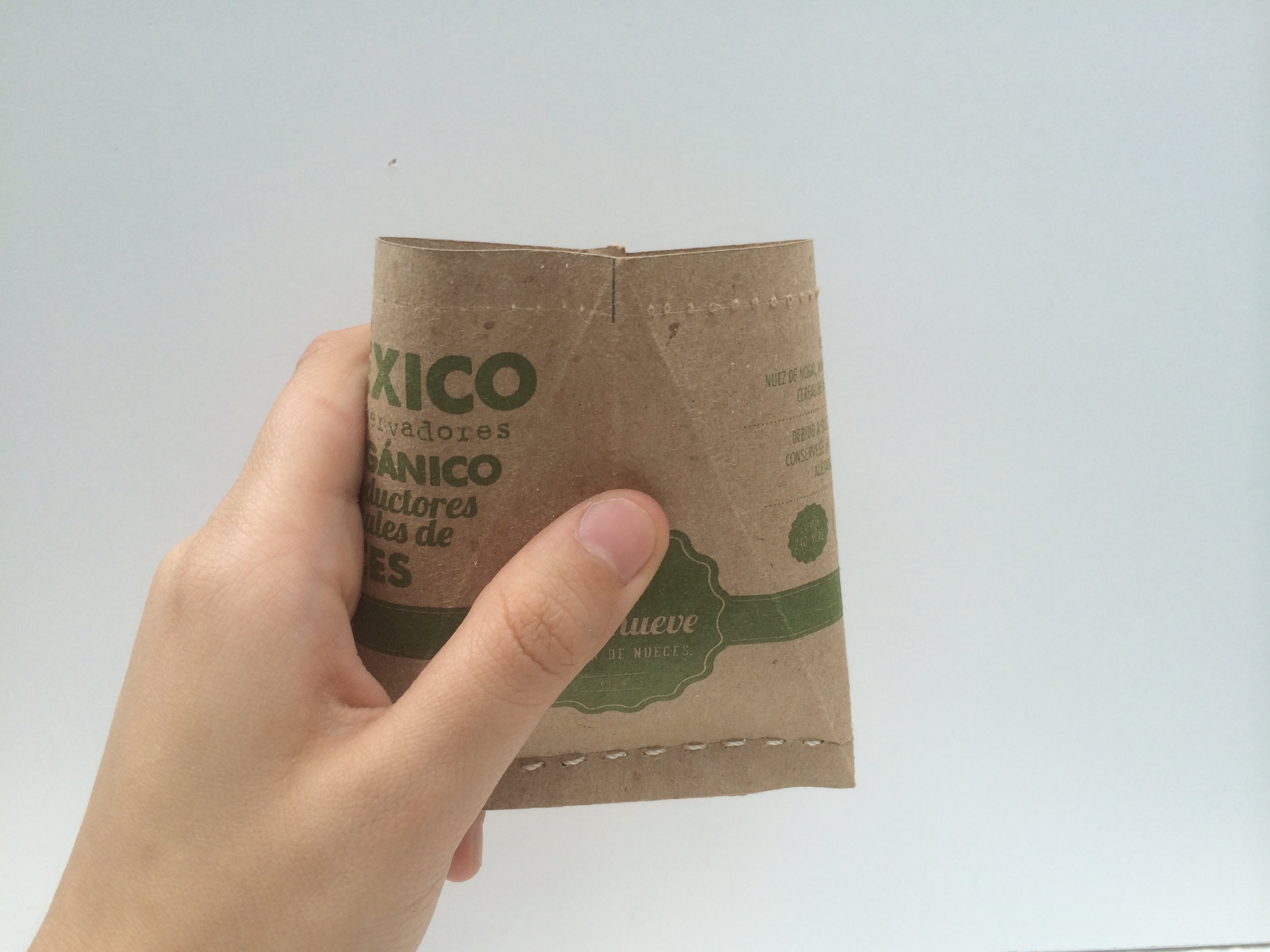 Packaging layout
It's also saves material since the extended layout of the packaging is just a rectangle.
Supporting local economies
Diecinueve means to support local producers and independent markets who develop organic products. It's the perfect package inspired by hipsters but friendly with the whole world.